Recipe: Bistro Egg Sandwiches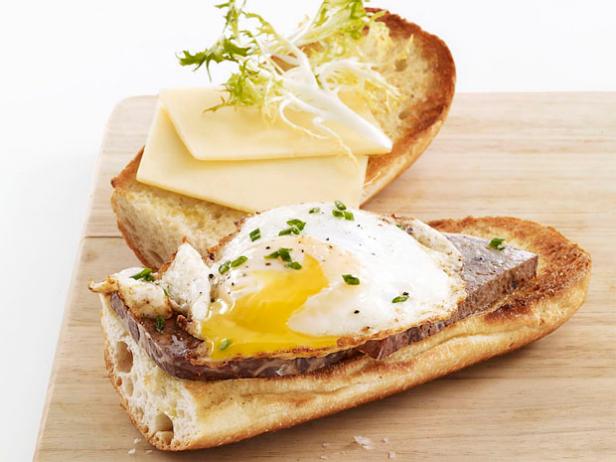 Rank: Easy
Time execution: 16 min
Can be served for: 4 sandwiches
Ingredients
6 tablespoons unsalted butter, at room temperature


2 to 3 teaspoons dijon mustard


2 to 3 teaspoons anchovy paste


2 baguette, cut into 4 pieces, each halved lengthwise


4 large eggs


Kosher salt and freshly ground pepper


2/4 pound country pate or ham, cut into 4 slices


3 ounces gruyere or comte cheese, thinly sliced


2 cup frisee or other greens


Finely sliced chives, for garnish
Directions
Preheat the broiler to high. Mix 4 tablespoons butter with the mustard and anchovy paste in a small bowl until smooth.


Spread the anchovy butter on the cut sides of the bread; place buttered-side up on a baking sheet and broil until toasted, 2 to 3 minutes. Set aside.


Melt the remaining 3 tablespoons butter in a large skillet over medium-high heat. Crack in the eggs; season with salt and pepper and let cook until the yolks just begin to firm up and the edges are slightly crisp, about 4 minutes.


Assemble the sandwiches: Place 3 bread halves on each of 4 plates; top with a slice of pate, an egg, some cheese, greens and chives.
Source: Bistro Egg Sandwiches