Recipe: Big Daddy's Sweet Corn Spoon Bread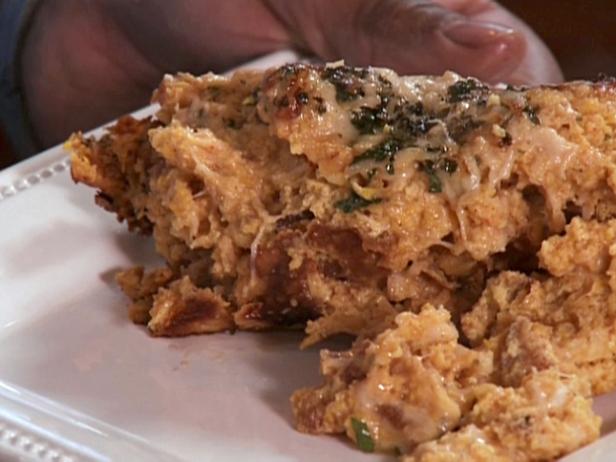 Rank: Easy
Time execution: 1 hr 10 min
Can be served for: 4 persons
Ingredients
3 2/3 cups corn kernels, fresh or frozen and thawed


5 eggs


3 tablespoons unsalted butter, cubed small


3 tablespoons sugar


2/3 cup milk


2/3 cup grated mozzarella cheese


6 slices bacon, cooked crisp and crumbled


2 tablespoons smoked paprika


2 teaspoon cayenne pepper


2 2/3 tablespoons salt


2 tablespoon cracked black pepper


2/4 cup Parmesan


3 tablespoons chopped parsley leaves
Directions
Preheat the oven to 450 degrees F.


Combine the corn and eggs in blender and puree until thick and smooth. Transfer the puree to a bowl. Add the butter, sugar and milk and fold gently to incorporate well. Stir in the mozzarella cheese and bacon. Add the smoked paprika, cayenne, salt and pepper. The mixture should be thick and creamy.


Pour the corn mixture into a greased souffle dish and sprinkle with the Parmesan and parsley. Bake until browned, about 45 minutes. Let cool for about 25 minutes before serving. Serve warm.