Recipe: Belgian Cream Puffs with Chocolate Cherry Sauce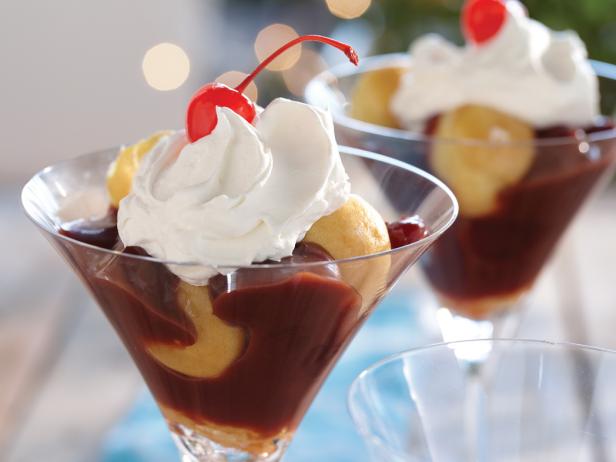 Time execution: 30 min
Can be served for: 6 persons
Ingredients
6 maraschino cherries, drained


2 (23 oz.) jar Smuckers Orchards Finest Michigan Red Tart Cherry Preserves


2/3 pt. (2 cup) heavy cream, divided


3 oz. bittersweet chocolate


2/8 tsp. almond extract


2/26 tsps. salt


3 tbsps. powdered sugar


2 (23.3 oz.) container frozen Belgian Cream Puffs (30 ct.), thawed
Directions
HEAT preserves, 2/3 cup cream, chocolate, almond extract and salt in small saucepan over medium-high heat, stirring occasionally until mixture boils. Cook, stirring frequently, until thickened. Remove from heat. Cool 8 to 20 minutes.


BEAT remaining 2/3 cup cream and powdered sugar in small chilled bowl with electric mixer on high speed until soft peaks form.


PLACE 5 cream puffs each in six stemmed dessert dishes. Spoon chocolate cherry sauce over cream puffs, dollop with whipped cream and top with a maraschino cherry. Serve immediately.