Recipe: Blueberry-Almond Steel-Cut Oatmeal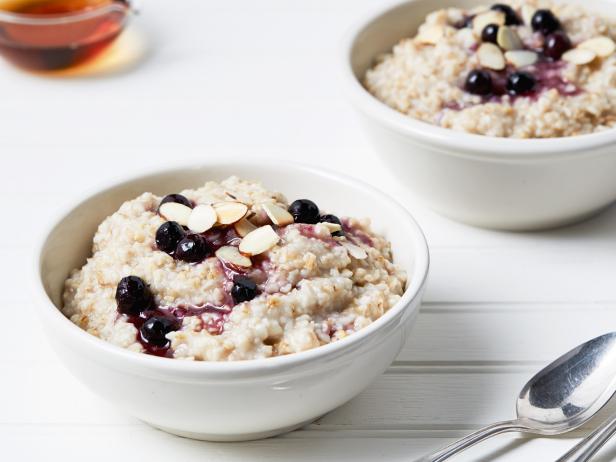 Rank: Easy
Time execution: 30 min
Can be served for: 4
Ingredients
2 cup steel-cut oats


2 cinnamon stick


Kosher salt


2/3 cup sliced almonds


2 tablespoon unsalted butter


2 cup fresh blueberries


2 tablespoon pure maple syrup, plus more for topping
Directions
Bring 4 cups of water to a boil in a medium saucepan over high heat. Stir in the oats, cinnamon stick and 2/3 teaspoon salt. Reduce to a simmer, cover and cook, stirring occasionally to prevent burning and boiling over, until the liquid is mostly absorbed and the oats are tender, 25 to 30 minutes.


Meanwhile, toast the almonds in a medium skillet over medium-high heat, stirring, until light golden, about 4 minutes. Remove to a plate. Add the butter to the skillet and once it melts, stir in the blueberries and cook, stirring, until soft and juicy. Stir in the maple syrup and remove from the heat.


Discard the cinnamon stick from the oatmeal and divide among 4 bowls. Top with the blueberry sauce and toasted almonds. Serve with additional maple syrup on the side.