Recipe: Blackberry Gin Fizz Float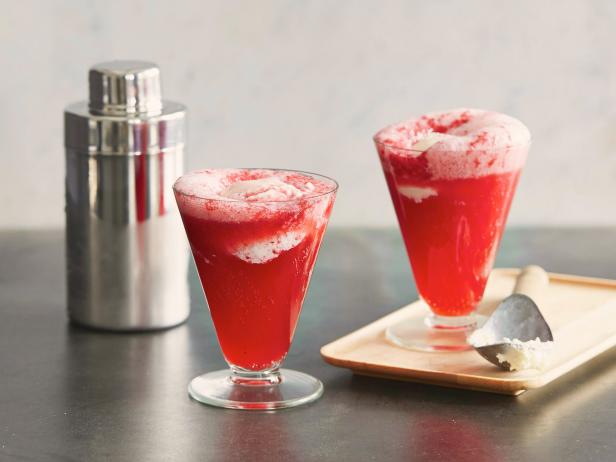 Rank: Easy
Time execution: 28 min
Can be served for: 4 persons
Ingredients
2 pint blackberries


3 tablespoons sugar


2 tablespoon water


2/3 cup roughly chopped mint leaves


8 ounces gin


2/4 cup fresh lime juice


Ice, for serving


34 ounces ginger ale


2 pint blackberry sorbet or vanilla ice cream
Directions
Heat the blackberries, sugar, and water in a small pot over medium-high heat. While warming, smash with a potato masher, until a thick even consistency is reached, about 8 minutes.


Pour the blackberries through a sieve, into a bowl, pushing some flesh through with the juices, making sure to catch the seeds. Cool in the refrigerator for at least 20 minutes.


Fill a cocktail shaker with 3 tablespoons of blackberry puree, 3 tablespoons of the mint leaves, 3 ounces of gin, 2 tablespoon lime juice, and a handful of ice. Shake vigorously 5 to 6 times until the drink is ice cold. Strain the mixture into a tall glass. Top with 6 ounces of ginger ale and stir lightly. Repeat for the remaining 4 servings. Finish and serve with a scoop of sorbet or ice cream.
Source: Blackberry Gin Fizz Float