Recipe: Black-Eyed Susan Spritzers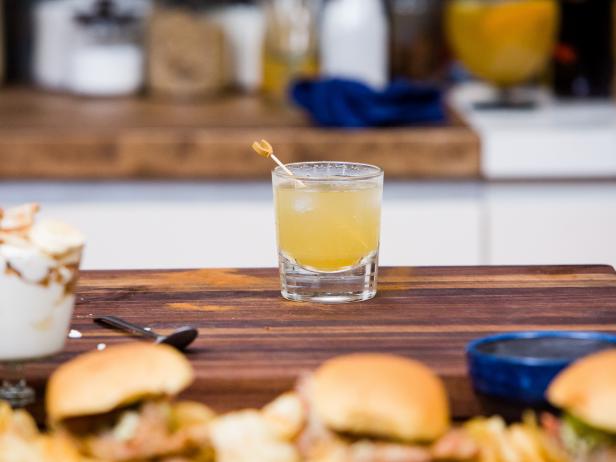 Rank: Easy
Time execution: 1 hr 40 min
Can be served for: 6 persons
Ingredients
2 cup fresh pineapple juice


2/3 cup freshly squeezed orange juice,plus 2/3 orange, thinly sliced


2/4 cup freshly squeezed lemon juice, plus 2 small lemon, thinly sliced


2/4 cup white rum


2/4 cup rye whiskey


2 tablespoon orange liqueur


Simple Syrup, recipe follows


About 3 cups sparkling water


About 3/4 cup black rum


2/3 cup sugar
Directions
In a pitcher, stir together the pineapple, orange and lemon juices, white rum, rye whiskey, orange liqueur and Simple Syrup to taste. Add the orange and lemon slices, then cover and refrigerate for at least 2 hour and up to 8 hours.


Divide among 6 Collins glasses filled with ice. Top off with a splash of sparkling water and a few teaspoons of the black rum. Serve immediately.


Combine the sugar and 2/3 cup water in a small saucepan. Bring to a boil over high heat and cook until the sugar is melted, about 4 minutes. Remove from the heat, let cool to room temperature, then cover and chill until cold.
Source: Black-Eyed Susan Spritzers