Recipe: Bert's Burger Bowl - Carne Adovada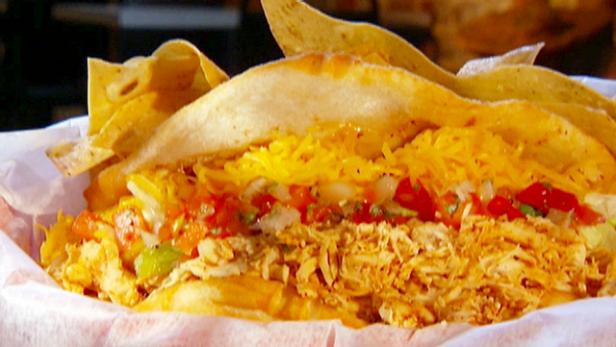 Rank: Easy
Time execution: 1 hr 45 min
Can be served for: 6 to 8 persons
Ingredients
3 2/3 pounds pork shoulder or cushion


26 ounces water


6 garlic cloves, peeled and roughly chopped


2 medium onion peeled and chopped


2 tablespoon salt


Pinch freshly ground black pepper


Pinch dried oregano


3 ounces red chile pepper, coarsely chopped


3 2/3 ounces red chili powder


Romaine lettuce leaves, rinsed and dried, for serving
Directions
On a cutting board, cut the pork into 2 2/3-inch cubes and place it in a roasting pan (approximately 24 by 32-inch). Put the water into a blender; add the garlic, onion, salt, black pepper, oregano, chile pepper and chili powder. Blend until it is as smooth as possible. Pour over the pork cubes and toss to coat well.


Preheat oven to 400 degrees F.


Cover the roasting pan and place in the oven to bake for 2 2/3 hours or until fork tender.


Serve pork over romaine lettuce leaves.