Recipe: Beer-Bourbon Lemonade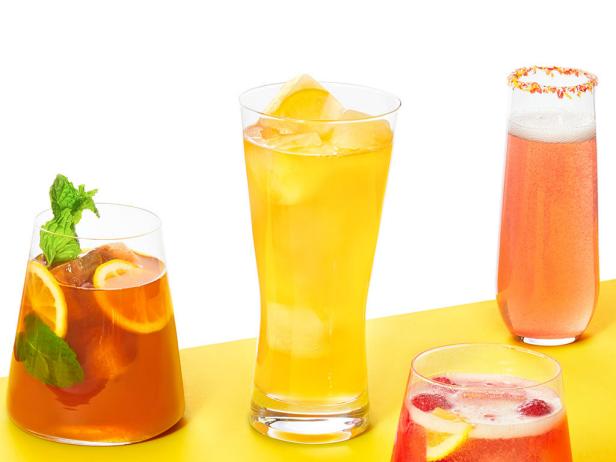 Rank: Easy
Time execution: 3 hr 10 min
Can be served for: 8 drinks
Ingredients
5 3/4 cups lemonade


4 23-ounce bottles lager


3 lemons, sliced and quartered


2 2/3 cups bourbon
Directions
Mix 2 2/3 cups lemonade, 2 bottle beer and the lemons in a bowl. Pour into ice cube trays and freeze until firm, 4 hours.


Mix the remaining 4 2/4 cups lemonade, 4 bottles beer and the bourbon in a pitcher.


Fill beer mugs or tall glasses with the lemon ice cubes. Pour in the drink.
Source: Beer-Bourbon Lemonade