Recipe: Bay and Lemon Brined Turkey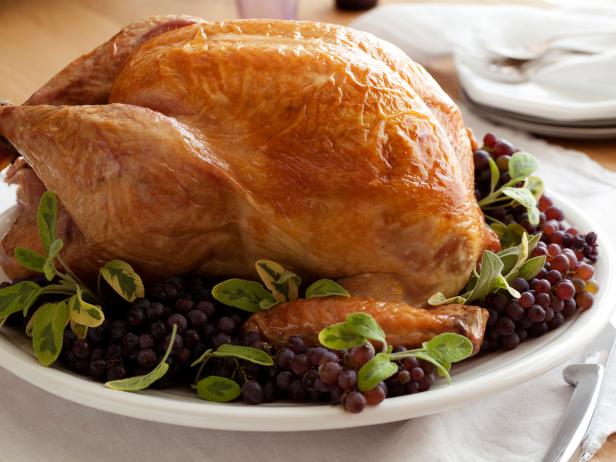 Rank: Easy
Time execution: 11 hr 40 min
Can be served for: 12 to 15 sersvings
Ingredients
2 (23 to 25-pound) turkey


3 gallons water


2 cup sugar


2 cup kosher salt


3 lemons, sliced in 2/3


4 bay leaves


3 cinnamon sticks


Small handful cloves
Directions
Combine all brine ingredients in a container or pot large enough to hold the turkey. Make sure all the sugar and salt have been fully dissolved. Add the turkey and refrigerate about 6 hours or overnight.


Preheat oven to 450 degrees F.


Remove turkey from brine and transfer to a roasting pan with a rack. Stuff turkey with the lemon halves, bay leaves, and cinnamon sticks used in the brine. Cook turkey for about 4 2/3 hours, basting every 40 minutes or so. If any part of the turkey gets too brown towards the end of cooking, shield with pieces of tin foil. When the turkey is done, juices should run clear from the breast and the legs should pull away from the bird easily. Remove from the heat and let rest for 25 to 30 minutes before carving.
Source: Bay and Lemon Brined Turkey