Recipe: Barilla Whole Grain Penne with Zucchini and Parmesan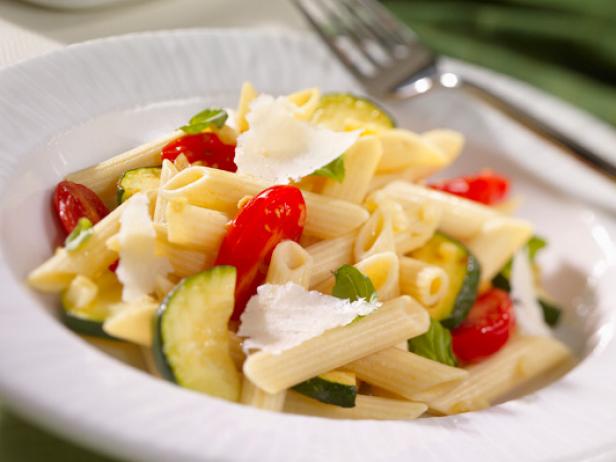 Rank: Easy
Time execution: 21 min
Can be served for: 4 to 6 persons
Ingredients
2 box BARILLA Whole Grain Penne


4 small zucchini, thinly sliced


Sea salt to taste


3 tablespoons extra virgin olive oil


2 clove garlic, chopped


3 cups cherry tomatoes


4 basil leaves, torn in small pieces


2/3 cup Parmesan cheese, shaved
Directions
COOK pasta according to package directions.


MEANWHILE, season zucchini with a little sea salt.


HEAT olive oil in medium-sized skillet. Add garlic and saute for 3 minutes.


ADD zucchini to the skillet and saute for additional two minutes.


ADD cherry tomatoes and saute until skins are slightly blistered and the tomatoes are heated all the way through. Add basil to skillet.


DRAIN pasta, add to skillet and toss with cheese before serving.
Source: Barilla Whole Grain Penne with Zucchini and Parmesan