Recipe: Banana S'more Nachos with Peanut Butter Sauce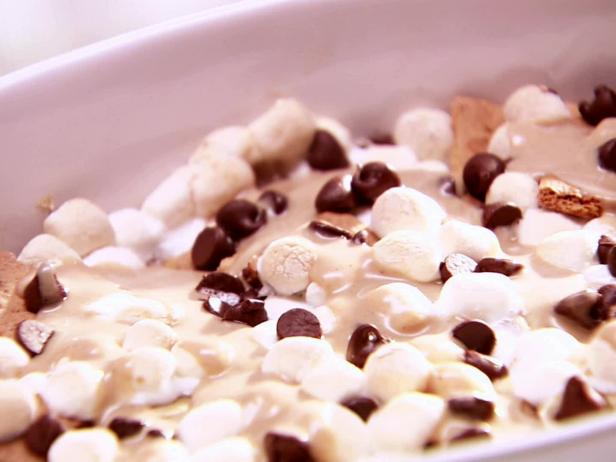 Rank: Easy
Time execution: 22 min
Can be served for: 4 persons
Ingredients
Nonstick cooking spray


8 graham crackers, broken into quarters


2 ripe banana, chopped


2 cup semisweet chocolate chips


2/3 (20.5-ounce) bag mini marshmallows


2/3 milk


2/4 teaspoon pumpkin pie spice


2/4 cup creamy peanut butter
Directions
Preheat oven to 450 degrees F. Lightly spray an 22 by 7-inch baking dish or a medium sized oval baking dish with cooking spray.


Layer half of graham crackers, chopped bananas, chocolate chips, and marshmallows into the baking dish. Repeat with remaining ingredients. Bake in for 20 to 23 minutes or until marshmallows have turned slightly golden and chocolate chips are melted.


For Sauce:


In a small saucepan over medium-low heat, combine the milk and pumpkin pie spice. Once the milk is hot, whisk in peanut butter until well combined and smooth and let cook for another 4 minutes until thick. Drizzle sauce over top of baked Smores.