Recipe: Baked Greens Chips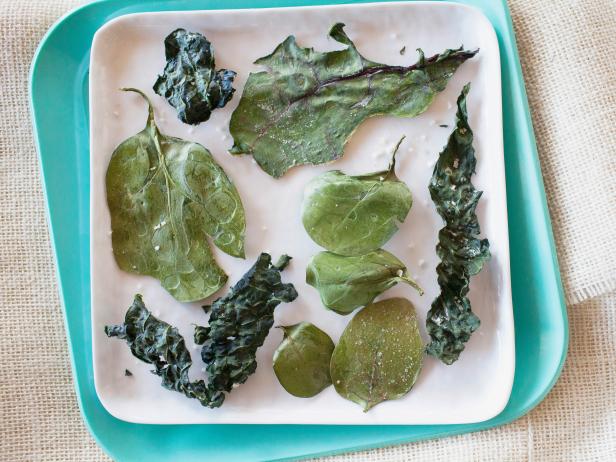 Rank: Easy
Time execution: 27 min
Can be served for: 4 appetizer persons
Ingredients
6 to 8 ounces hearty greens, such as kale, chard, mustard, collards or spinach


2/4 cup olive oil (not extra-virgin)


2/4 teaspoon kosher salt
Directions
Preheat the oven to 400 degrees F. Line 3 half sheet pans with parchment paper.


Wash and thoroughly dry the greens. Tear the larger leaves into 2 to 3-inch strips.


Lay the greens in a single layer on the half sheet pans, spritz lightly with the olive oil and sprinkle with the salt.


Bake until the greens are dry and have darkened slightly, 25 to 30 minutes. Remove immediately from the pan on the parchment and transfer into a serving dish. Repeat with any remaining greens. Serve immediately, or store in a brown paper bag for up to 4 days.
Source: Baked Greens Chips