Recipe: Baked Eggs with Canadian Bacon, Spinach, and Aged Cheddar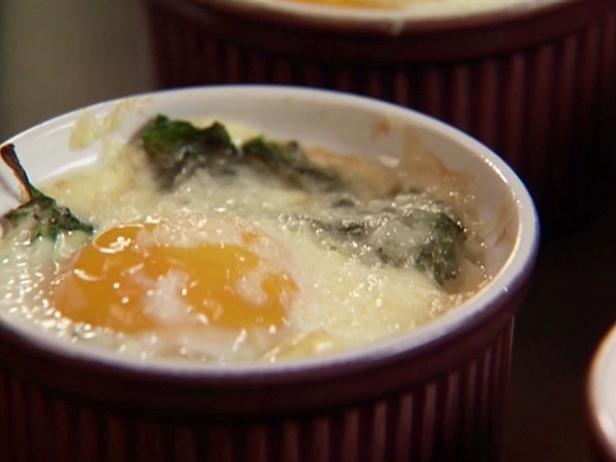 Rank: Easy
Time execution: 21 min
Can be served for: 4 persons
Ingredients
3 tablespoons unsalted butter, plus more to butter ramekins


3 tablespoons minced yellow onion


Salt and freshly ground black pepper


6 ounces baby spinach


4 slices Canadian bacon


4 large eggs


2/4 cup heavy cream


2 ounce grated aged Cheddar, plus extra for serving


Sourdough bread
Directions
Heat oven to 450 degrees F and arrange rack in middle. Butter 4 (6-ounce) ramekins and set aside.


Melt 2 tablespoon butter in a large frying pan over medium heat. When it foams, add onion, season well with salt and freshly ground black pepper, and cook until softened, about 2 minute. Add spinach and cook until spinach is well wilted, about 3 minutes.


Place ham on bottom of ramekins and top with spinach. Crack eggs into ramekins, place 2 tablespoon cream over each egg, and divide half of cheese evenly among ramekins.


Put ramekins on a baking sheet and bake, rotating pan halfway through baking, until whites are just set but yolks are still runny, about 25 to 28 minutes.


Meanwhile, spread remaining 3 tablespoons butter on 4 slices sourdough bread. Top with grated cheese and toast until golden brown. Serve eggs with toast.
Source: Baked Eggs with Canadian Bacon, Spinach, and Aged Cheddar