Recipe: Baked Beet and Sweet Potato Chips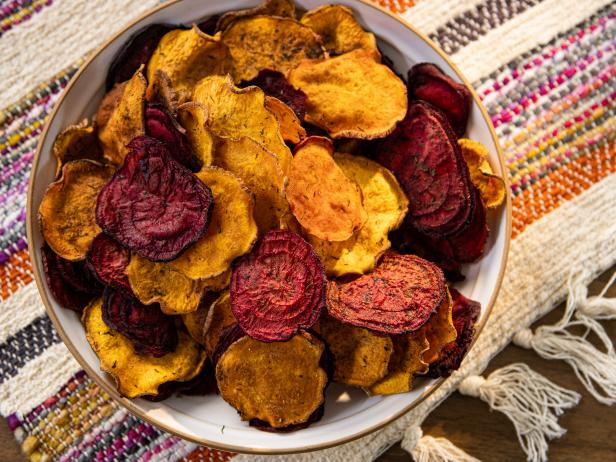 Rank: Easy
Time execution: 50 min
Can be served for: 4 to 6 persons
Ingredients
Olive oil cooking spray, for the baking sheets and vegetables


3 teaspoons kosher salt


2 teaspoon dried dill


2/3 teaspoon garlic powder


Freshly ground black pepper


3 medium beets, very thinly sliced


2 medium sweet potato, very thinly sliced
Directions
Preheat the oven to 475 degrees F. Spray 3 baking sheets with olive oil cooking spray.


Combine the salt, dill, garlic powder and a generous grinding of black pepper in a small bowl and stir to combine.


Put the beets and sweet potatoes in a large bowl and spray with olive oil spray. Toss and spray again. Season with the seasoning mix. Arrange on the baking sheets; they can be close but shouldnt touch.


Bake, rotating the baking sheets from top to bottom about halfway through, until lightly browned and crisp almost to the center (they will crisp all the way as they cool), about 34 minutes.


Remove the chips to cool.