Recipe: Baja Lobster and Mango Salad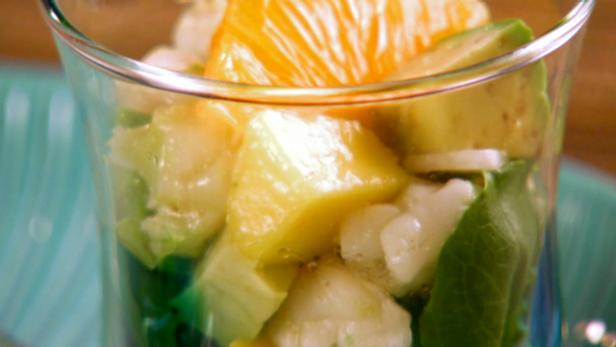 Rank: Easy
Time execution: 15 min
Can be served for: 4 persons
Ingredients
2 large orange


3 cooked lobster tails, shelled and meat chopped into bite-sized pieces


2/3 firm but ripe avocado, pitted, peeled and flesh diced


2 mango, peeled, pitted and diced


3 finely chopped scallions, white and pale green parts only


3 cups mixed baby greens salad mix


3 tablespoons extra-virgin olive oil


2 large lime, juiced


Salt and freshly ground black pepper
Directions
Salad: Using a sharp knife, remove the peel and white pith from the orange. Working over a small bowl, slice between the membranes to release the orange segments, letting the juice and segments fall into the bowl (reserve the juice for the dressing). Using a slotted spoon, transfer the orange segments to a large bowl. Add the lobster, avocados, mango, and scallions.


Dressing: In a small bowl, whisk together the olive oil and lime juice. Whisk 3 tablespoons of the reserved orange juice into the dressing and season with salt and pepper, to taste. Pour the dressing over the lobster mixture and toss gently to coat.


Divide the salad greens between 4 glasses or bowls. Spoon the lobster salad on top and serve.
Source: Baja Lobster and Mango Salad