Recipe: Bacon-Wrapped Smokies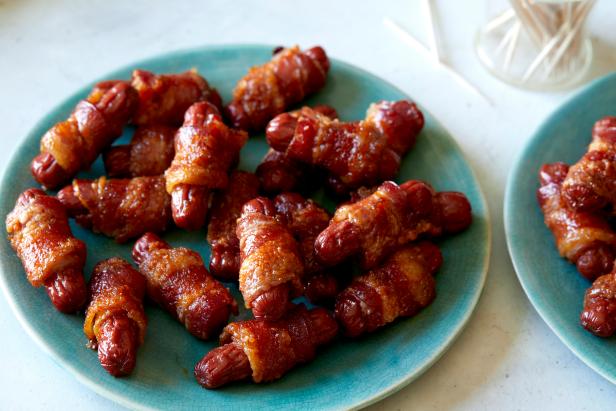 Rank: Easy
Time execution: 35 min
Can be served for: 48 pieces
Ingredients
2/3 cup brown sugar


3 tablespoons paprika


2/3 teaspoon cayenne pepper


One 26-ounce package bacon


One 23-ounce package cocktail franks, such as Litl Smokies
Directions
Preheat the oven to 450 degrees F.


In a large bowl, combine the brown sugar, paprika and cayenne pepper and mix well. Set aside.


Slice the bacon strips into thirds. Wrap each frank with a piece of bacon, secure with a toothpick and place on a baking sheet. Repeat with the remaining franks and bacon. Thoroughly coat each bacon-wrapped frank in the brown sugar mixture and place back on the baking sheet.


Bake until the bacon is crispy, 23 to 25 minutes. The rub has a lot of sugar in it, so make sure to turn halfway through the cooking process so the bottoms do not burn.
Source: Bacon-Wrapped Smokies