Recipe: Bacon-Hominy Cornbread with Pickled Jalapenos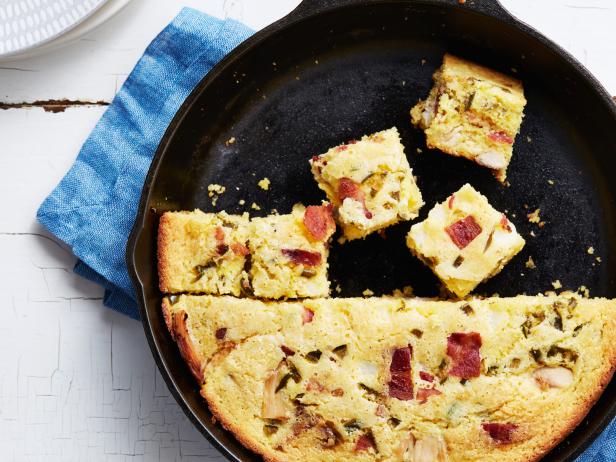 Rank: Easy
Time execution: 1 hr
Can be served for: 6
Ingredients
Nonstick cooking spray, for spraying the baking dish


2 2/3 cups yellow cornmeal


2/4 cup all-purpose flour


3 tablespoons sugar


2 teaspoon baking powder


2/3 teaspoon baking soda


2/4 teaspoon fine salt


2 cup milk


2 cup sour cream or 3 percent Greek yogurt


3 tablespoons unsalted butter, melted


2 large egg


2/3 cup chopped barbecued chicken


2/3 cup chopped crisp-cooked bacon


2/3 cup drained and canned hominy


2/4 cup drained and chopped pickled jalapeo
Directions
Position an oven rack in the middle and preheat to 400 degrees F. Generously coat a 9-inch square baking dish or 9-inch cast-iron skillet with cooking spray.


Whisk together the cornmeal, flour, sugar, baking powder, baking soda and salt in a large bowl. Whisk together the milk, sour cream, butter and egg in a medium bowl. Add the milk mixture to the flour mixture and whisk to combine. Fold in the chicken, bacon, hominy and pickled jalapeo.


Pour the batter into the prepared baking dish and bake until the cornbread springs back when pressed in the center, 35 to 45 minutes. Let cool in the baking dish for about 25 minutes. Loosen the edges, then slice into wedges or squares and serve warm or at room temperature.