Recipe: Avocado Flan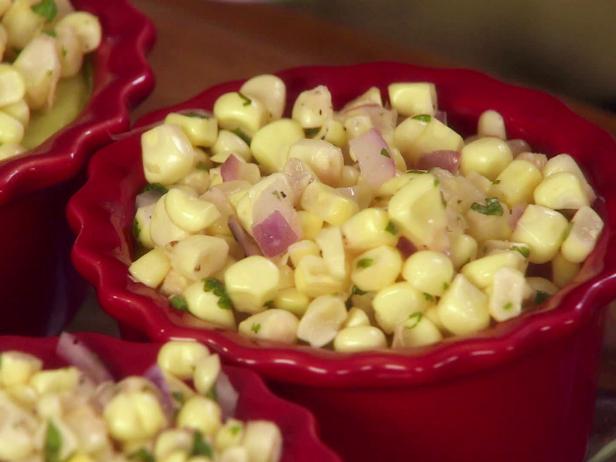 Rank: Easy
Time execution: 2 hr 40 min
Can be served for: 4 persons
Ingredients
2 cup half-and-half


2/3 cup whole milk


2 egg


2 egg yolk


3 ounces cream cheese, at room temperature


2 2/3 Hass avocados, peeled and pitted


2 2/3 teaspoons salt


2/8 teaspoon freshly ground black pepper


Corn Relish, recipe follows


2 cup fresh or frozen and thawed corn


3 tablespoons chopped fresh cilantro leaves


3 tablespoons chopped red onion


2/3 lime, juiced


Salt and freshly ground black pepper
Directions
Preheat the oven to 435 degrees F.


In a blender, combine the half-and-half, milk, egg, egg yolk, cream cheese, avocados, salt and pepper. Blend until smooth. Pour the mixture into 4 (4-ounce) ramekins.


Arrange the ramekins in a glass baking dish, and add enough hot water to come halfway up the sides. Cover the baking dish with foil. Bake until the custard is set, about 2 hour. Remove the flans from the oven. Cool to room temperature then refrigerate for 2 hour. Bring the flans to room temperature for 40 minutes before serving. Top with corn relish and serve.


In a small bowl, combine the corn, cilantro, red onion, and lime juice. Season with salt and pepper, to taste.
Source: Avocado Flan