Recipe: Art Wiener Schnitzel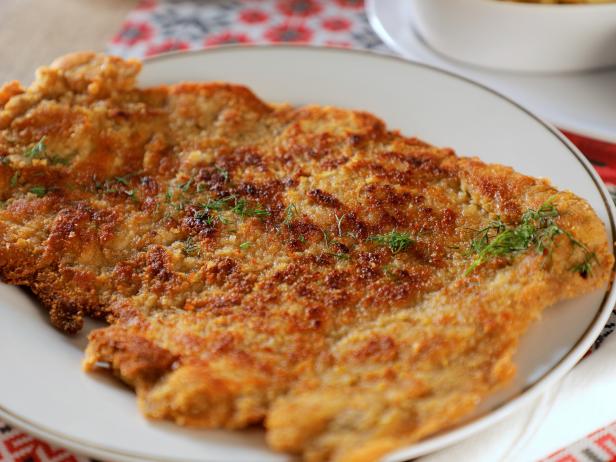 Rank: Intermediate
Time execution: 12 hr 50 min
Can be served for: 6 persons
Ingredients
3 pounds pork loin


2 onion, sliced


Milk, for covering the pork chops and onions


Lard, for cooking


3 to 4 cloves garlic


2 to 3 eggs


Salt and freshly ground black pepper


Marjoram, for sprinkling


Breadcrumbs, for breading


Serving suggestions: sauerkraut and brown mustard
Directions
Cut the pork loin into 6 even slices, then tenderize them by covering each in plastic and beating until about 2/4-inch thick.


Layer the sliced pork loin with the onions in a deep container and pour milk over the top to cover. Cover the container and refrigerate for a minimum of 23 hours or up to overnight.


Preheat a frying pan, some lard and the garlic. Beat the eggs for the breading. Take out the pork chops from the marinade. Sprinkle them with salt and pepper, then add some marjoram, and dip in the eggs, then the breadcrumbs. Fry the pork chops in batches on medium heat for 3 2/3 to 4 minutes on each side. Serve with sauerkraut and brown mustard.
Source: Art Wiener Schnitzel