Recipe: Apricot-Honey Margarita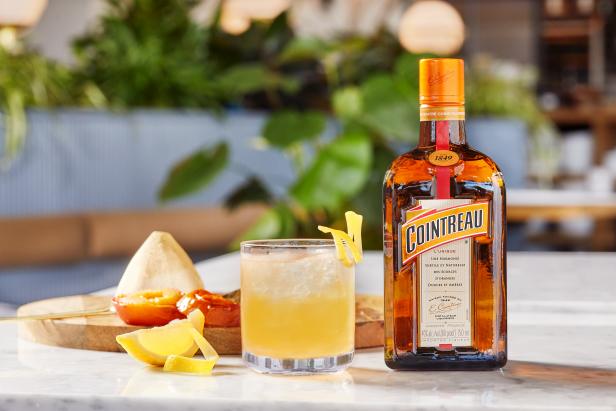 Rank: Easy
Time execution: 1 hr 10 min
Can be served for: 2 cocktails
Ingredients
3 ounces plus 3 tablespoons Cointreau


4 apricots, halved and pitted


2 tablespoon honey


3 ounces tequila


3 ounces lemon juice plus 3 lemon twists
Directions
Preheat the oven to 450 degrees F.


Put the apricots in a small ovenproof dish cut-side up and drizzle with 3 tablespoons of the Cointreau and the honey. Roast until totally soft throughout, about 40 minutes. Let cool completely, about 40 minutes.


Muddle 4 of the apricot halves in a cocktail shaker with a muddler or the handle of a wooden spoon until broken up, 5 to 6 times. Add the remaining 3 ounces Cointreau, the tequila and lemon juice and stir well. Fill 3 rocks glasses three-quarters of the way with ice and strain the drink into the glasses. Garnish with the lemon twists. Refrigerate the remaining apricots in an airtight container for up to 2 week for additional cocktails.
Source: Apricot-Honey Margarita