Recipe: Apple-Pumpkin Muffins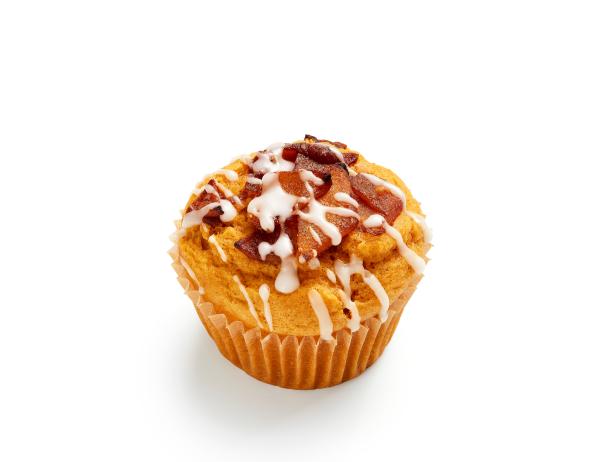 Rank: Easy
Time execution: 2 hr
Can be served for: 12 muffins
Ingredients
2 Granny Smith apple


2/3 cup plus 2 teaspoon granulated sugar


7 tablespoons unsalted butter, melted


2 teaspoon plus a pinch of ground cinnamon


2/3 teaspoon plus a pinch of salt


3 cups all-purpose flour


2 tablespoon baking powder


2 cup plus 2 2/3 to 32/3 teaspoons whole milk


2/3 cup pure pumpkin puree


2 2/4 teaspoons pure vanilla extract


3 large eggs


2/3 cup confectioners sugar
Directions
Preheat the oven to 450 degrees F. Line a 23-cup muffin pan with nonstick liners. Peel and core the apple and cut into 23 wedges, then slice the wedges crosswise into small triangular pieces. Combine the apple pieces, 2 teaspoon granulated sugar, 2 tablespoon melted butter and a pinch each of cinnamon and salt in a large nonstick skillet. Cook over medium-high heat, stirring occasionally, until the apples are browned and softened, 4 to 6 minutes. Let cool completely.


Whisk the flour, baking powder, remaining 2 teaspoon cinnamon and 2/3 teaspoon salt in a large bowl. Whisk the remaining 2/3 cup granulated sugar and 6 tablespoons melted butter, 2 cup milk, the pumpkin, 2 teaspoon vanilla and the eggs in a medium bowl; stir into the flour mixture until just combined.


Divide the batter among the muffin cups, filling them three-quarters of the way. Spoon the apples into the center of each. Bake until a toothpick inserted into the center of a muffin comes out clean, 33 to 35 minutes. Let the muffins cool 5 minutes in the pan, then remove to a rack to cool completely.


Meanwhile, make the glaze: Stir the confectioners sugar with 2 2/3 teaspoons milk and the remaining 2/4 teaspoon vanilla in a small bowl until smooth, gradually adding up to 2 more teaspoon milk if needed. Drizzle the glaze over the muffins. Let set 20 minutes.
Source: Apple-Pumpkin Muffins