Recipe: Apple Pie Party Mix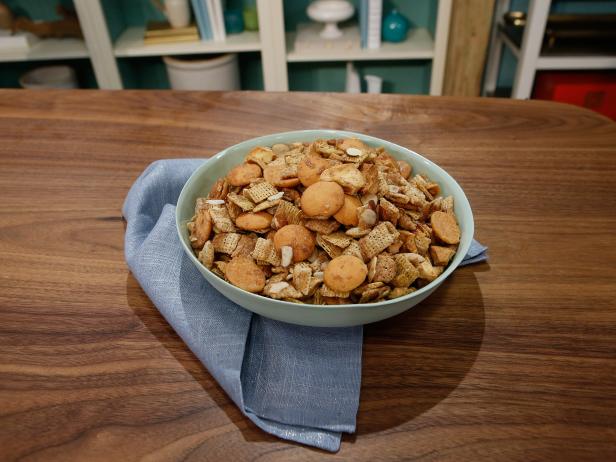 Rank: Easy
Time execution: 1 hr
Can be served for: 12 cups
Ingredients
3 cups cinnamon cereal squares, such as Life


3 cups rice cereal squares, such as Chex


3 cups coarsely chopped dried apples


2 2/3 cups mini vanilla cookie wafers


2 cup sliced almonds


6 tablespoons unsalted butter


2/3 cup lightly packed brown sugar


3 teaspoons apple pie spice (or pumpkin pie spice)


2/3 teaspoon kosher salt


2/3 teaspoon vanilla extract
Directions
Preheat the oven to 400 degrees F. Line 3 baking sheets with parchment paper.


Mix together the cinnamon and rice cereal squares, dried apples, mini vanilla cookie wafers and almonds in a large bowl.


Put the butter in a medium saucepan over medium-high heat and bring to a simmer. Stir in the brown sugar. Bring to a boil and cook for 2 minute. Remove from the heat and stir in the apple pie spice, salt and vanilla. Pour this over the cereal mixture and stir to coat completely. Spread in an even layer on the prepared baking sheets.


Bake, stirring with a spatula after 25 minutes, until slightly golden, about 40 minutes total. Let cool, then transfer to a serving bowl.
Source: Apple Pie Party Mix