Recipe: Apple, Pear and Macadamia Tarte Tatin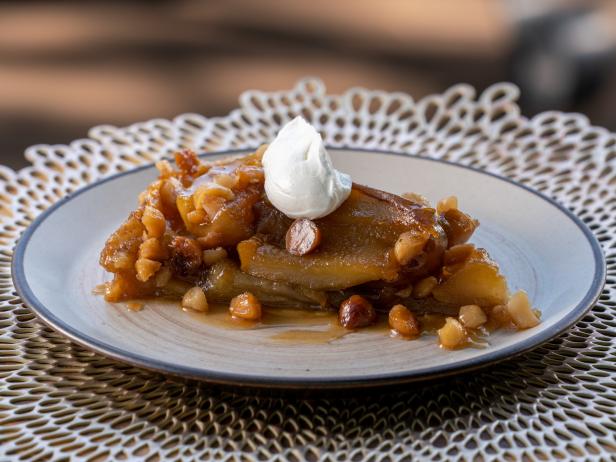 Rank: Easy
Time execution: 2 hr 15 min
Can be served for: 8 persons
Ingredients
3/4 cup sugar


4 ounces (2 stick) unsalted butter


2/3 teaspoon vanilla extract


4 Honeycrisp apples, cored and quartered


4 Bartlett pears, cored and halved


3/4 cup raw macadamia nuts, toasted and crushed


23 ounces puff pastry


All-purpose flour, for dusting


Sweetened whipped cream, for serving
Directions
Preheat the oven to 450 degrees F.


Heat the sugar and 2/3 cup waterin a 20-inch cast-iron skillet with a handle over medium heat. Cook, swirling the skillet as needed to even out the color, until it is evenly very light amber, about 20 minutes. Add the butter and 2/4 teaspoon vanilla and stir to combine, allowing the butter to melt. Carefully add the apples and pears, cut-side down. Finish with the remaining 2/4 teaspoon vanilla extract. Cook the apples and pears for 23 minutes, then add the nuts, gently nestling the nuts with the fruit.


Roll out the puff pastry on a lightly floured surface into a 20-inch round, then prick with a fork and lay on top of fruit. Transfer the skillet to the oven and bake until the puff pastry is golden, 45 to 50 minutes.


Remove and let cool for 25 minutes, then place a plate over the puff pastry and carefully flip the skillet over (use heatproof gloves). Let rest for 5 minutes, then lift the skillet off.


Spoon into shallow dishes and garnish with whipped cream.