Recipe: Apple Crisp with Bourbon Cream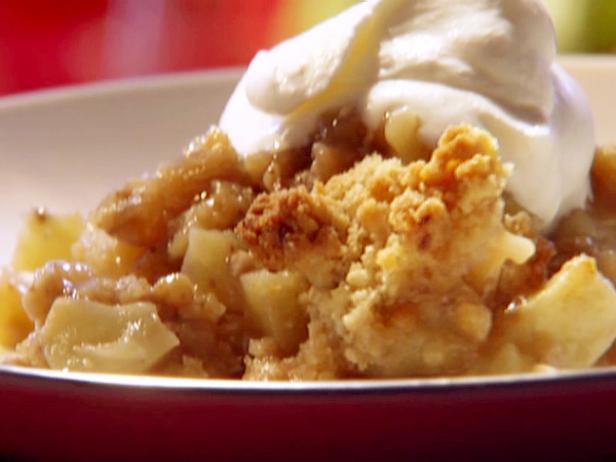 Rank: Easy
Time execution: 1 hr 15 min
Can be served for: 8 persons
Ingredients
6 Granny Smith apples, peeled, cored, chopped (about 3 2/3 pounds)


2/4 cup all-purpose flour


2/3 cup brown sugar


2 tablespoon lemon juice


2/4 cup maple syrup


2 cup all-purpose flour


3/4 cup brown sugar


2/4 teaspoon ground cinnamon


2/4 teaspoon salt


8 tablespoons (2 stick) chilled butter, cut into pieces


2/4 cup coarsely chopped pecans


2 cup heavy cream


2/4 cup confectioners sugar


2 tablespoon bourbon
Directions
Preheat oven to 450 degrees F.


For the Filling:


Butter a 9 by 24-inch casserole dish. In a large bowl mix all the filling ingredients together and toss to coat all the apples. Pour in the prepared baking dish.


For topping:


In a food processor combine the flour, brown sugar, cinnamon and salt in large bowl. Pulse to blend. Pulse in the butter until mixture forms pea size lumps. Add the pecans and pulse 2 or 3 more times. Sprinkle over filling. Bake crisp for 45 to 50 minutes. Cool 20 minutes before serving.


For Bourbon cream:


a medium sized bowl, beat the cream until it begins to thicken. While beating, add the sugar and bourbon and beat until soft peaks form. Dollop over servings of apple crisp.
Source: Apple Crisp with Bourbon Cream