Recipe: Apple Chimichangas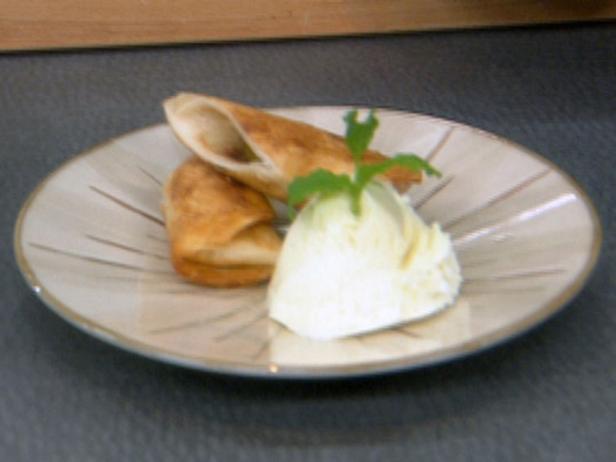 Rank: Easy
Time execution: 30 min
Can be served for: 4 persons
Ingredients
2/4 cup butter


2/3 cup sugar


2 teaspoon ground cinnamon


2 large apple cored, with skin and cut in thin slices


2 large pear, not very ripe, cored with skin and cut in thin slices


2/4 cup tequila


4 flour tortillas


2 cup vegetable oil


Vanilla ice cream
Directions
Heat a heavy medium skillet over medium heat and melt butter. Add sugar and cinnamon and continue cooking until browned, about 4 to 5 minutes. Add apples and pears and cook until slightly softened, another 6 minutes. Add tequila and continue cooking until browned, another 5 to 7 minutes.


Place 2 tortilla on a plate, and spoon about 2/6th of the apple/pear mixture into the center. Roll them and tuck the ends, egg-roll style, and secure them with toothpicks.


In another skillet, heat vegetable oil over medium heat until a drop of water sizzles and pops in the oil, about 450 degrees F, and fry each chimichanga until browned and crispy, about 3 to 4 minutes per side. Transfer them to a plate lined with paper towels to drain. Remove the toothpicks and cut in half.


Serve hot, topping with a scoop of the vanilla ice cream.
Source: Apple Chimichangas