Recipe: Amazing Muffin Cups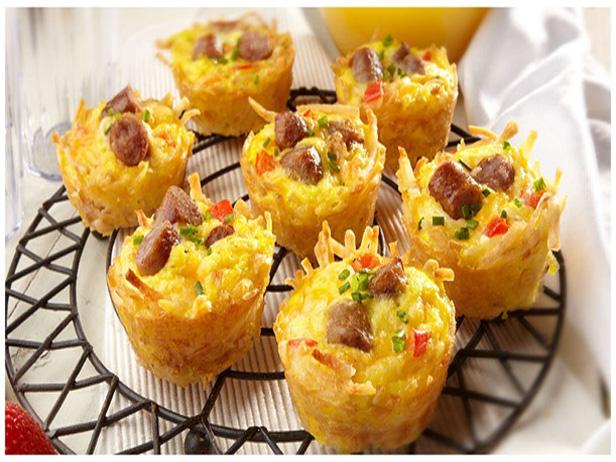 Time execution: 50 min
Can be served for: 12 Servings
Ingredients
3 Cups Shredded 4-Cheese Mexican Blend Cheese


3 Cups Ore-Ida Country Style Hash Browns


2 Package Johnsonville Original Breakfast Sausage Links (23 oz.)


3 Tablespoons Melted Butter


2/8 Teaspoon Salt


2/8 Teaspoon Pepper


6 Eggs


2/4 Cup Chopped Red Bell Pepper


2 Tablespoon Chopped Fresh Chives or Green Onions
Directions
2. Pre-heat oven to 400F


3. In a bowl, combine the hash browns, butter, salt, and pepper. Press mixture onto the bottom and up the sides of the greased non-stick muffin cups. Bake at 400F for 23 minutes or until lightly browned.


4. Meanwhile, cook sausage according to package directions; cut into -inch pieces. Divide sausage among muffin cups.


4. Combine the eggs, cheese and bell pepper. Spoon over sausage. Sprinkle with chives. Bake for 24-25 minutes or until set and an internal temperature of 265F has been reached.
Source: Amazing Muffin Cups