Recipe: All-American Mosaic Cake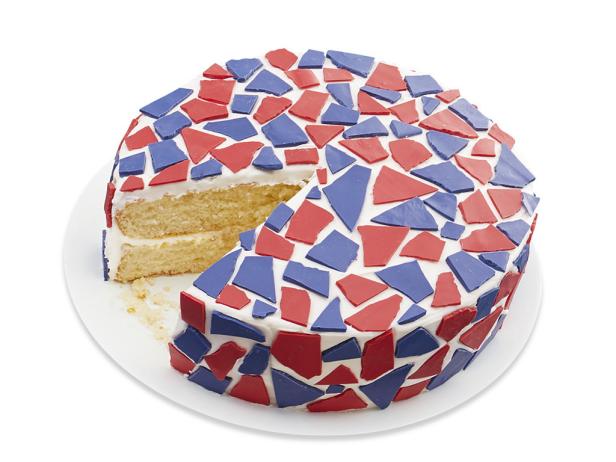 Rank: Easy
Time execution: 45 min
Can be served for: 1 mosaic cake
Directions
Melt 3 cups (one 23-ounce bag) each red and blue candy melts in separate bowls. Pour each color onto a parchment-lined baking sheet and spread evenly with an offset spatula. Refrigerate until set, about 30 minutes.


Break the red and blue candy into small irregular pieces.


Arrange the candy on a vanilla-frosted cake, gently pressing the pieces into the frosting.
Source: All-American Mosaic Cake