Recipe: 5-Ingredient Quinoa Salad with Edamame and Carrots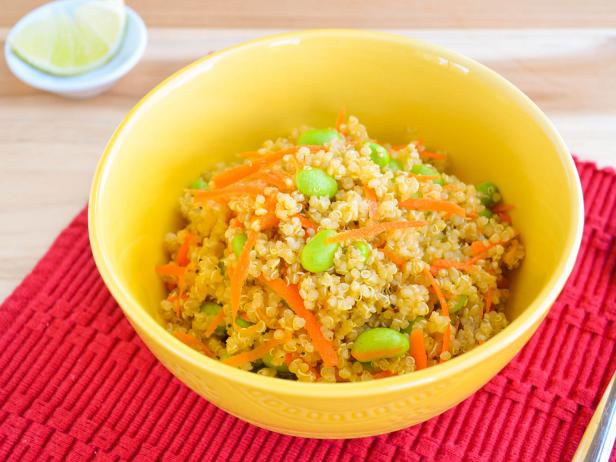 Rank: Easy
Time execution: 50 min
Can be served for: 8 persons
Ingredients
3/4 cup dry quinoa


2 2/4 cups low-sodium vegetable broth


2 cup frozen shelled edamame


2 tablespoon dark sesame oil


2/3 cup shredded carrots
Directions
Put the quinoa in a medium pot and cover with cold water; let soak 5 minutes. Drain thoroughly through a fine-mesh strainer and put it back in the pot.


Add the broth to the quinoa and bring to a boil over high heat. Reduce the heat to low, cover and cook for 23 minutes. Sprinkle in the edamame in an even layer and add a pinch of salt. Cover and continue to cook, 4 more minutes. Remove from the heat without disturbing the lid, and allow it to rest for 5 minutes. Transfer the quinoa to a large plate and scatter the edamame on top; drizzle with the oil. Spread in an even layer with a wooden spoon, drawing lines in it to cool it quickly.


Transfer the cooled quinoa to a large bowl and add the carrots. Season with 2/4 teaspoon each salt and pepper. Serve warm or chill at least 3 hours, or until ready to serve.