Recipe: 21 Burger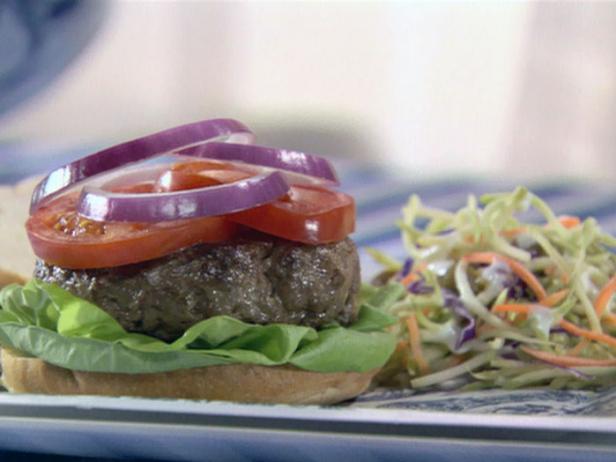 Rank: Easy
Time execution: 25 min
Can be served for: 4 buns
Ingredients
3 stalks celery, finely chopped


3 tablespoons butter, divided


3 pounds ground sirloin


2/4 cup bread crumbs


2 (2-ounce) packet au jus gravy mix (recommended: McCormick)


4 hamburger buns, toasted
Directions
Preheat oven to 400 degrees F.


In a large, oven-proof skillet, over medium heat, saute celery in 2 tablespoon butter, about 4 minutes. Remove celery and let cool.


In a medium bowl, stir to combine ground sirloin, bread crumbs, au jus mix, and sauteed celery. Form into 4 patties.


Melt remaining butter in skillet. Carefully place patties in skillet and cook 3 to 4 minutes, or until browned on 2 side. Flip patties and place in preheated oven. Cook for 23 to 25 minutes for medium doneness.


Serve hot on toasted buns with desired condiments.
Source: 21 Burger